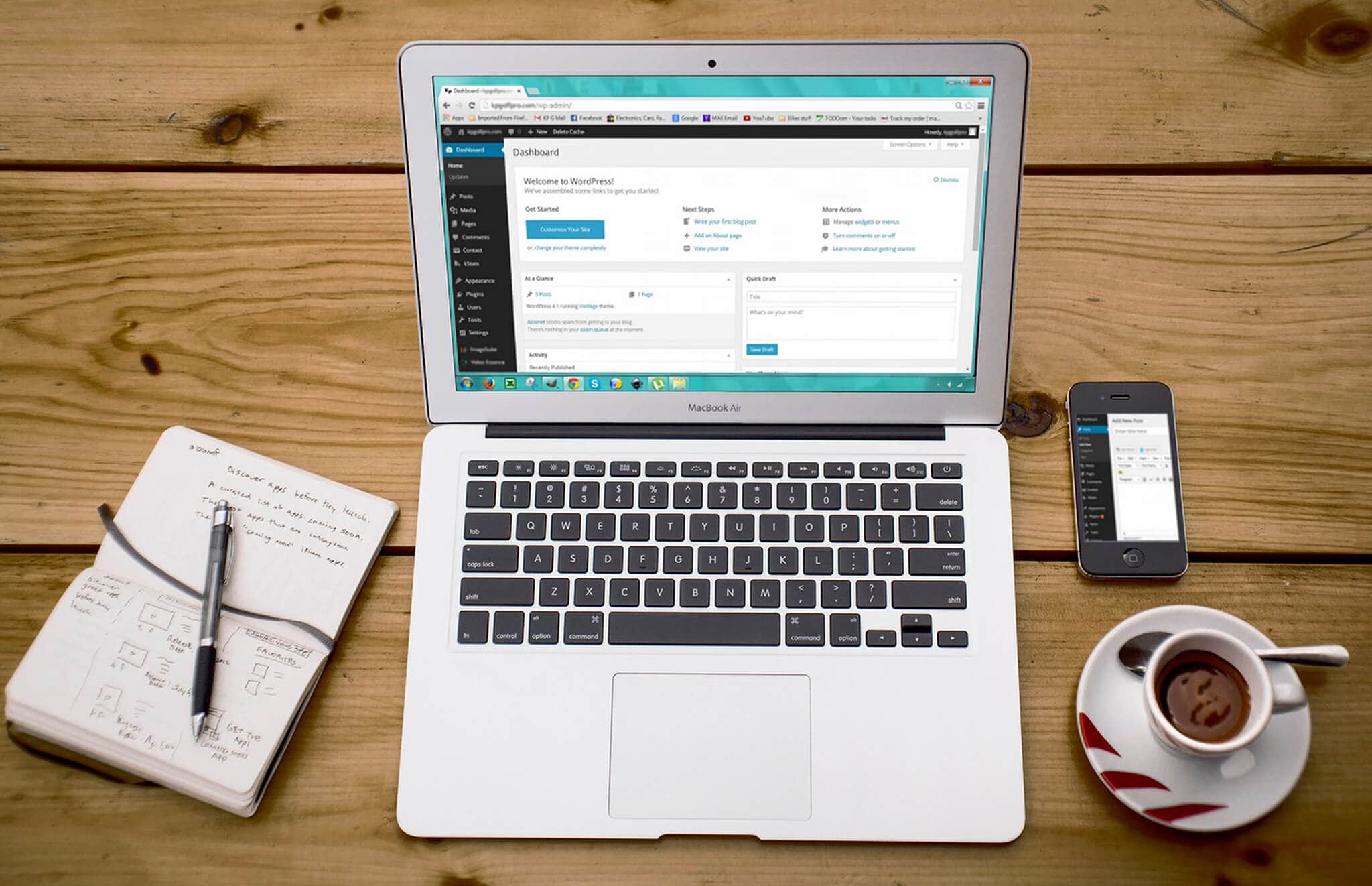 Operating a business is a major job, and as a business owner, you may be wondering whether you should hire a designer to build your custom WordPress website or re-skin a template. Going the template route can be appealing because it's more affordable and doesn't require a lot of resources. The issue with this is that it can come across as such, and a website is a significant representation of a company. If your goal as a business owner is to set yourself apart from your competitors then hiring a firm to build your website is the way to go. We've all heard the term "it takes money to make money," well this holds true in this situation.
Don't buy a suitcase you have to unpack.
So what are the issues with buying a WordPress template? Preprogrammed templates come loaded like a suitcase jam packed full of functionality capabilities, options, styles, etc. While it's nice to have a variety of options, this also makes them bloated and clunky. It's also annoying for developers because we have to backtrack by going back in and cleaning the code and removing/uninstalling various plugins that aren't needed.
Don't buy a suitcase you have to unpack first. Get a custom #WordPress website catered to your needs and enhance the user experience.
Click To Tweet
When you invest in a custom website, you can enhance the user experience by personalizing your business personality and getting people the information they need — fast.
Hire A Custom WordPress Website Designer
By hiring a knowledgeable WordPress website designer or developer who knows what they are doing can be very beneficial for you and your business. Average smartphone conversion rates are up 64% compared to the average desktop conversion rates. With over 36% of users using their smartphones rather than their desktop you want to make sure your site is mobile optimized for viewing on smartphones and tablets.
If you're going to use a theme to build your website, I highly recommend StudioPress themes. They're made with the Genesis Framework; the gold standard for WordPress websites.
Related Custom WordPress Articles

Not only do you need a well-built, functioning website for your business but it needs to be easy to manage. The site should be SEO (search engine optimized) friendly and only include a few high-quality plugins (ask me for recommendations!). You want to make sure that your website is custom-developed and a long-term solution for your business; character, durability, SEO-friendly, and easy-to-update are all critical characteristics you should be looking for in your website.
Considering a custom WordPress site? I'd be happy to assess your current digital assets and provide a recommendation to match your business and your budget.
---